First 6 digits of your Mastercard® You must be a valid Mastercard® holder
-
X
X
-
X
X
X
X
-
X
X
X
X
Please click the button for Consultation and our Medical Concierge will contact you. This special offer is only available on Baynaru.
We need customer information for accurate consultation.
Announcement for schedule of "SBS MTV THE SHOW"
The schedule of this program is confirmed andnoticed at the end of the previous month according to the broadcasting company. So, even though you purchase ticket in advance, the e-voucher will be sent after checking the official schedule. We will refund 100% if there is no schedule or program cancellation onyour requested date.

Lineup of the program is not announced in advance. (We recommend you to check your artists' official schedule.)
★Confirmed Date★(Reservations should be made at least 5 days in advance)
Reservation not available
Are you a big fan of K-POP music? Welcome to K-POP world! "THE SHOW" is K-POP live music TV program of SBS (Seoul Broadcasting System). The Show goes on the air on every Tuesday night. A lot of popular K-POP stars appear on the show!! You'll see K-POP stars sing a song and dance on the stage with your own eyes for 70 minutes!
Useful Info.
Time: Every Tuesday 16:30 - 19:30


(Live taping of 「THE SHOW」takes place between 18:00 and 19:30)

Meeting location:


Tour desk on the 1st floor lobby at SBS Prism Tower by 16:30.




Please submit your ID (passport, etc.) and voucher at the reception desk.




Voucher on the smart phone would be accepted, too.

Schedule:


16:30~17:00 check name with voucher at tour desk at 1st floor lobby of SBS Prism Tower.




17:00~17:20 move to "THE SHOW" studio and take seats at 3rd floor lobby at SBS Prism Tower.




18:00~ "THE SHOW" starts.





* Voucher checking line at SBS Prism Tower.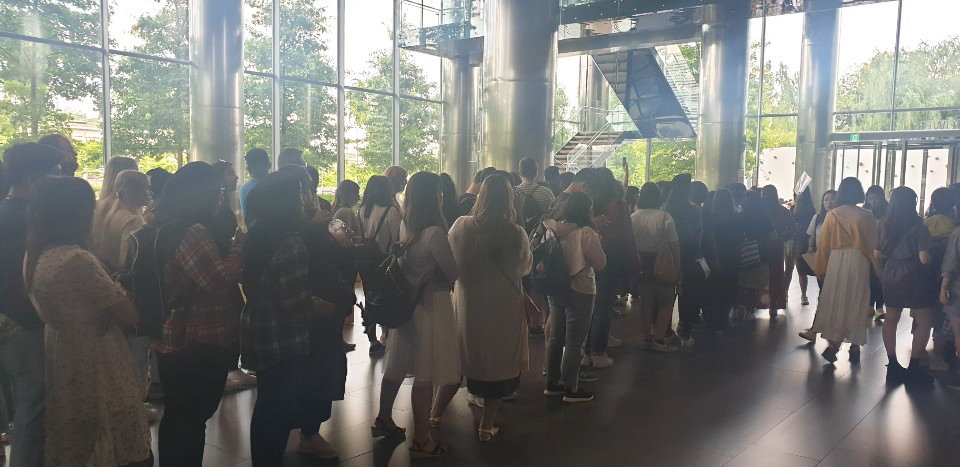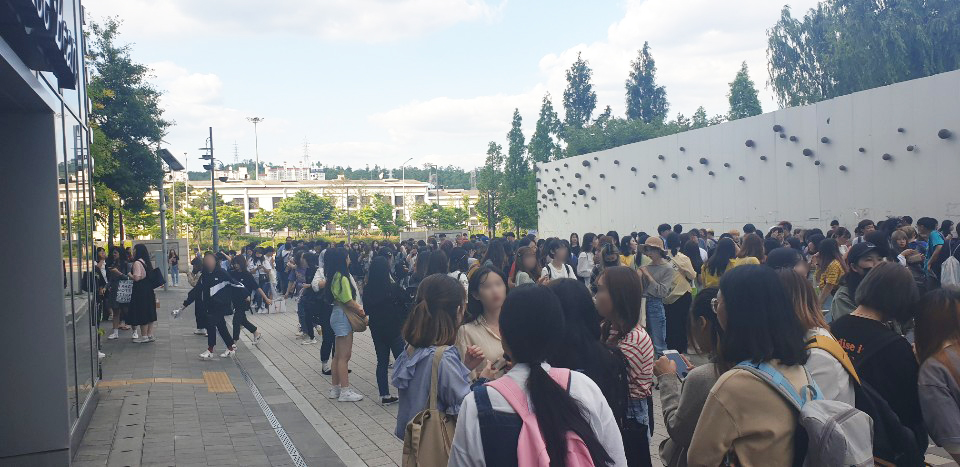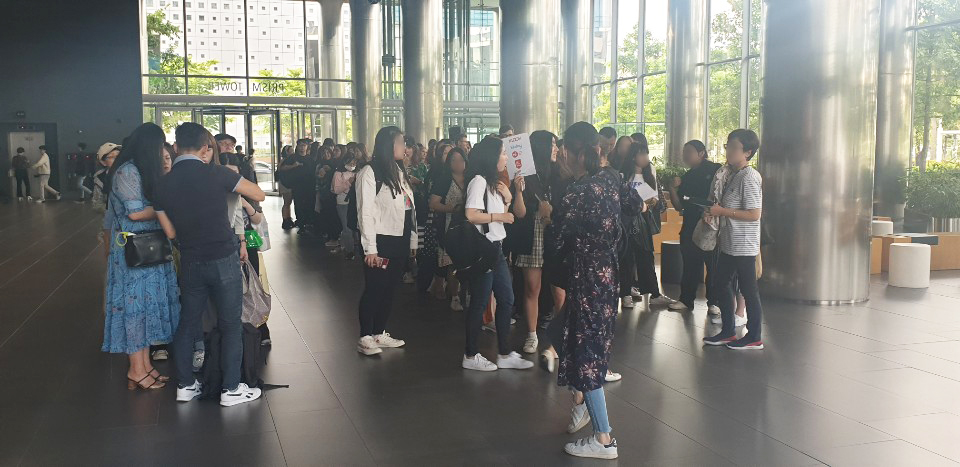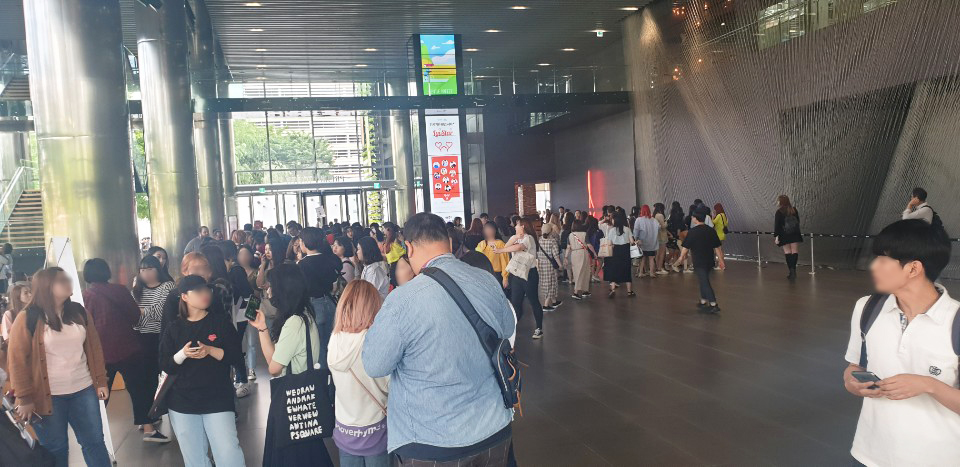 Terms & Conditions
Tickets must be purchased minimum 5 days in advance before the show date

E-voucher will be emailed to you ONLY after we confirm availabitly

If the show schedule is adjusted or a seat unavailable, we will refund you within 14 days from show date

No locker or baggage desk available. All tourists must keep their belongings during the show

Customers under 15 are not allowed to enter

Koreans cannot purchase this program. This tour requires foreign passport

Meals are not included

There is no additional registration on the spot

Any photo or video taking during the show would be strictly prohibited. Also, any recording devices are not allowed to get in. If you are with those devices for recording, you can be banished

Offer valid until March 31, 2021

This promotion is valid for Mastercard cards issued outside of South Korea