First 6 digits of your Mastercard® You must be a valid Mastercard® holder
-
X
X
-
X
X
X
X
-
X
X
X
X
Please click the button for Consultation and our Medical Concierge will contact you. This special offer is only available on Baynaru.
We need customer information for accurate consultation.
*Notice : Reservation and payment should be completed at least 3 days in advance.
Introduction
Bring EVERLAND ticket(s) from visitkorea.baynaru.com and receive free Data USIM Card (300MB).
Please redeem your E-ticket at the Group Ticketing Office, located on the left side of Main Entrance.
Everland Resort entertains visitors all year long with various rides, festivals like Global Fair, theme parks including Magic Land, European Adventure and Zootopia. Its attractions appeal to visitors of all ages and themed festivals take place all year long. One of the park's most famous rides is T-Express, Korea's first wooden roller coaster, popular among young visitors. Zootopia is must-see as it spans over an area of 15,000㎡ and exhibits 2,000 animals of 201 species. Lost Valley opened in 2013 and features the largest ecological safari world and offers a tour by amphibious car to see 150 animals of 20 species.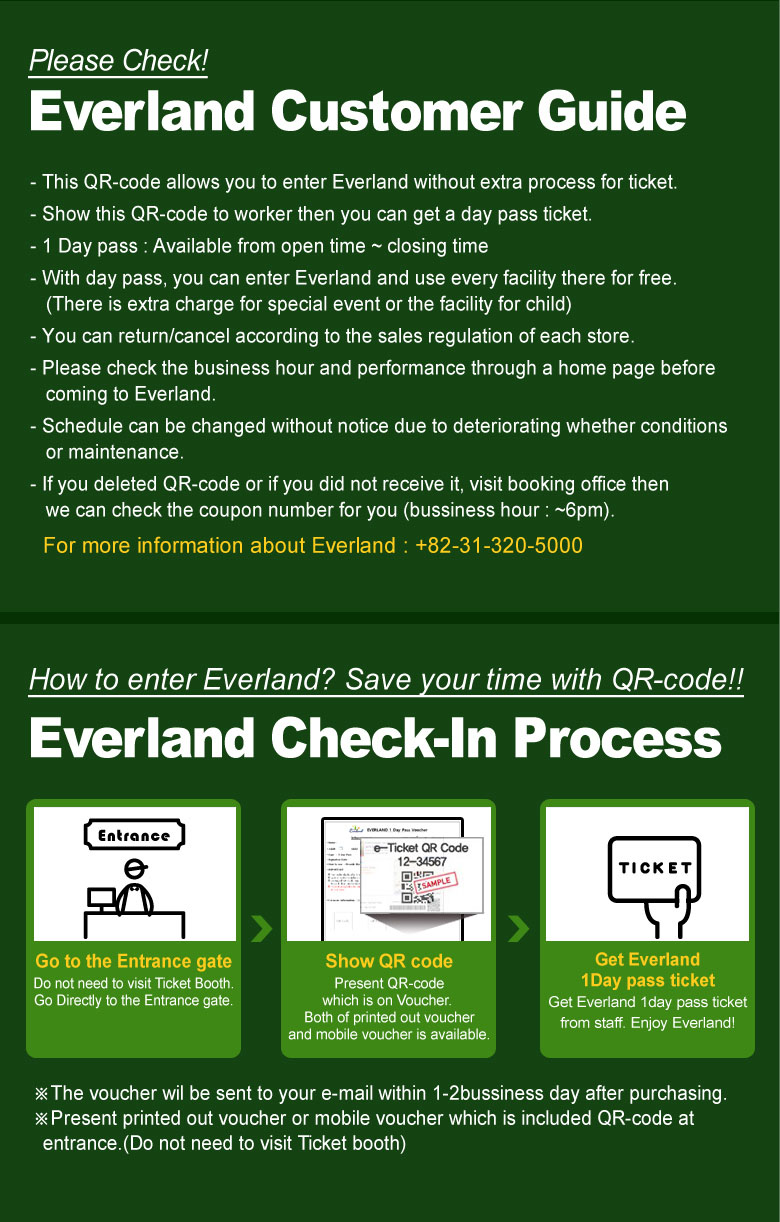 Terms & Conditions
This offer is only available with purchase on this website

This promotion is valid for Mastercard cards issued outside of South Korea

Advance purchase of tickets is required and refunds are not available

Reservation and payment should be completed at least 3 days in advance

Valid until March 31, 2021